Advestra advises Swisspearl on the financing of the acquisition of Cembrit
27 June 2022
308

4 minutes read
Swis­spearl, go-to part­ner for the design of aes­thet­ic and sus­tain­able build­ing envel­opes and liv­ing spaces acquired Dan­ish Cem­brit from the Swedish invest­ment com­pany Solix. Cem­brit is one of Europe's main man­u­fac­tur­ers of fiber cement façade and build­ing pan­els as well as roof­ing products.
With the acquisition of Cembrit, Swisspearl is continuing its growth path and is expanding its international market presence and production sites, becoming the second largest producer in the European fiber cement market with around 2600 employees. The acquisition is highly complementary in terms of geographical coverage, with Swisspearl servicing primarily the Swiss, Austrian, and Slovenian market and Cembrit predominantly the Nordic countries, Ireland, and the UK. The combination of Swisspearl and Cembrit shows considerable synergy potential, primarily referring to production utilization and acceleration of the pursued sustainability course.
Swisspearl – with its Eternit and Swisspearl brands – is headquartered in Niederurnen, Switzerland. The family-owned company of the Swiss Bernhard Alpstaeg family is focus on innovative system solutions for roofs, facades, gardens, interiors, floors, solar and fire protection.
Advestra advised Swis­spearl on the fin­an­cing of the acquis­i­tion of Cem­brit. The team was lead by partner Alex­an­der von Jein­sen (pictured) and included Annina Ham­mer, Mar­lon Ber­to­lini as well as Rashid Bahar (fin­ance) and Laurent Ried­weg (tax).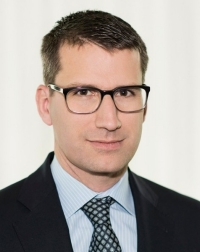 PwC also acted as advisor to Swisspearl Group on the acquisition. The deal was lead by Sascha Beer (partner and Head of corporate finance and m&a), with additional PwC teams providing financial, tax and HR/pension due diligence services, as well as accounting advisory services and tax structuring support.
Niederer Kraft Frey has advised Credit Suisse and UBS as arrangers on the financing of Swisspearl Group's acquisition of Cembrit Group. The team was led by partners Philip Spoerlé and Adrian Koller, working with junior associates Selim Lötscher and Carlotta Ulmer (all m&a/finance) as well as partner Markus Kronauer (tax).