Wenger Vieli expands with the addition of new talent
Wenger Vieli has announced the joining of 5 new members to its legal team. Legal advisor Dorian Loosli (pictured top left), tax advisor Tobias Kuntz (pictured top right) and junior lawyers Bianca Schweikart, Noemi Rizza and Michel Peterli.
Dorian Loosli is a start-up enthusiast, part of Wenger Vieli's start-up desk. He advises start-ups from their inception through seed and growth financing rounds to exit transactions. In addition to this, Dorian Loosli's practice focuses on venture capital, private equity, M&A, and general corporate and contract law.
Tobias Kuntz is a tax specialist who joined Wenger Vieli from KPMG, where he worked for two years as a tax consultant, focusing on advising employers on tax and social security matters related to the international assignment of employees.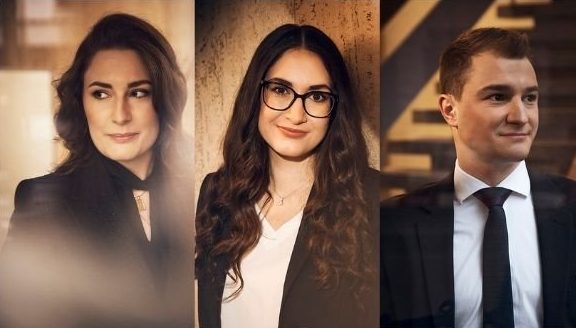 Bianca Schweikart, Noemi Rizza and Michel Peterli joined Wenger Vieli as junior lawyers at the beginning of March 2022. They are gaining the necessary experience for the bar exam during a one-year internship.